GDPR
General Data Protection Regulation was inacted by the EU, but it affects everyone around the globe. 
General
Data
Protection
Regulation
In 2016, the EU adopted the General Data Protection Regulation (GDPR)
Replaces the European Data Protection Directive  of 1995
Fines and penalties take affect May 25, 2018
Anyone doing business with anyone in the EU is subject to the GDPR.
11 Chapters and 99 Articles make up the GDPR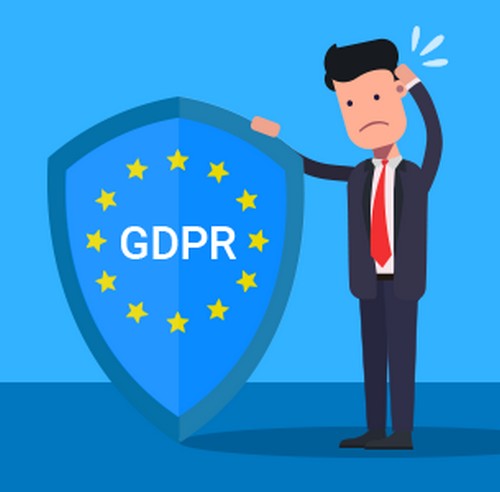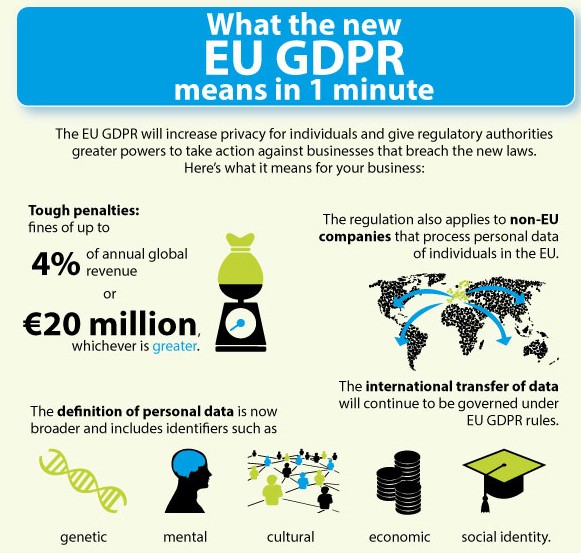 Recommendation to have in place to pass GDPR.
Your comments are welcome
We welcome any questions or comments you might have. I have found that many times, it is the later that day to the next day when these question come into my mind.
Feel free to use the contact form to the right to submit your questions or comments and I will get back to  you within two business days.
Note: This form is GDPR compliant.